​
ABA Services for individuals with autism, developmental disabilities, and those who want to learn essential life-long skills.
Applied Behavior Analysis Services
Navigate Behaviors focuses on providing quality Applied Behavior Analysis (ABA) services in Rhode Island to improve lives of individuals with autism, developmental disabilities, and those who want to learn essential life-long skills. We implement research-proven technology to make meaningful changes in lives by guiding their success. Research has shown ABA is successful in helping individuals from early toddlerhood to adult ages. It is the only scientifically proven intervention to change problem behaviors and develop skills in individuals with Autism.
Our Mission
---
We are dedicated to making a positive impact in the lives of individuals with autism and developmental disabilities and their families. Using Applied Behavior Analysis, our goal is to make a meaningful impact in the lives of those seeking support and to guide their success. We strive to educate and train those who have a passion for making a difference.
---
Why Choose Navigate Behaviors?
---
Navigate Behaviors focuses solely on dedication to evidence-based ABA services in Rhode Island. We are dedicated to working closely with your child and their team from start to finish to help make quality changes in their life. We work with you to create success using science in a fun learning environment. If you have questions about particular challenges you are experiencing or our programs, email us at success@navigatebehavior.com or call our office at 401-213-3302 to discuss how we can help you.
---
---
"Success is the sum of small efforts repeated day in and day out."
Improving behaviors, communication skills, play skills, social skills, play dates, completing homework, routines, toilet training, daily living skills, coping skills, community participation, tolerance training, caregiver training, workshops and more.
Serving individuals, businesses, school districts, & agencies in Rhode Island
Renee Randol, M.A., BCBA, LBA / Executive Director & Co-Founder
---
Renee Randol is a Board Certified Behavior Analyst and Licensed Behavior Analyst in Rhode Island who has been working with children and teenagers with Developmental Disabilities for over fifteen years. ​ Renee earned her Bachelor of Arts degree in Psychology and minored in Business Administration at Flagler College in St. Augustine, Florida, in 2006. Renee's passion for helping Autistic individuals and Developmental Disabilities started during a summer position as a direct support professional when she was home in Rhode Island from college. This experience inspired her to look further into helping others to reach their greatest potentials and in guiding their successes in a scientifically based manner. Renee went on to earn her Master of Arts in Psychology from Rhode Island College in 2009 and completed her coursework in Applied Behavior Analysis through the Pennsylvania State University in 2014. She completed her ABA fieldwork in St. Louis, Missouri specializing in intensive services to improve behaviors of children and adolescents with Developmental Disabilities by teaching a variety of new skills. She has also taught community-based workshops. Over the course of her career, she was introduced to precision teaching and has embraced this sytem throughout her practice. Renee founded Navigate Behaviors in 2016 after returning home to be near family and friends. Renee's other hobbies include spending time with her family and their dog, being outdoors, reading, and yoga.
---
Jeff Randol / Operations Director & Co-Founder
---
Jeff is an entrepreneur and business executive with more than 15 years of experience in business development, operations, and marketing.
Over the course of his career, Jeff has been involved in a variety of developments ranging from the successful growth of a specialty insurance wholesaler to start-ups consisting of a high technology voice biometric company, and a food distribution and grocery store operation within food desserts before becoming passionate about Navigate Behaviors. As a father to two young boys, Jeff realized how important these medically necessary services are not only for the learner supported to develop everyday skills ranging from playing with toys to participating in virtual learning, but how their caregivers learn and grow as well with these services. Jeff found his passion. His vast entrepreneurial experience has really helped to propel Navigate's growth and success.
Jeff has local ties to the Ocean State. He received his Bachelor's in Business Administration from Roger Williams University with a concentration in History of Art and Architecture.
---
Breanna Fortin, M.S., BCBA, LBA
---
Breanna Fortin, M.S., BCBA received her master's degree in Applied Behavior Analysis (ABA) from Simmons University in 2019 and is a Board Certified Behavior Analyst. Breanna has five years of experience providing ABA therapy in various settings including schools, clinics, in home, and community environments. She also holds a Bachelor of Science in cognitive neuroscience from Eastern Connecticut State University.
Prior to obtaining her master's degree, Breanna worked in a school setting and an after-school program where her love for ABA began. While attending Simmons University, Breanna provided early intervention within the clinic and in-home settings. Breanna has worked with children ranging from 18 months to 13 years old and has a passion for teaching communication, play skills, social skills, and independent living skills. Breanna has experience developing, implementing, and supervising a variety of ABA interventions that target the acquisition of adaptive skills and reduction of challenging behavior.
Breanna is a member of the Positive Behavior Support special interest group and ATX ABA. She upholds the highest standard for effective and compassionate treatment for the children she works with and is passionate about providing parents with the resources they need to be successful. In her free time, Breanna enjoys hiking in Vermont, traveling with her fiancé, and spending time with her family and friends.
---
Registered Behavior Technicians / Behavior Technicians
---
We are surrounded by our talented teammates who provide direct sessions and lead work to our learners. *Due to confidentiality we keep their information private.
---
Kelley Linden, M.Ed, BCBA, LBA
---
Kelley Linden earned her Bachelor of Science degree in Special Education and Elementary Education from Rhode Island College in 2010. During her time at RIC, she worked for a company as a direct support professional providing in-home ABA services and it was there that her fascination with the science of behavior and her love of watching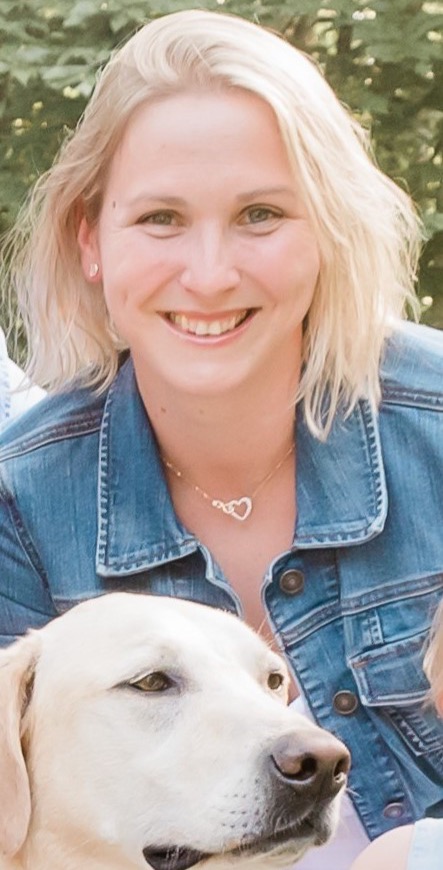 children learn and make progress really began. After working in two different districts as a special education teacher, primarily with elementary and middle-school aged children, Kelley received her Master's in Special Education from Purdue University in 2016. While working as a special education teacher, Kelley again saw the impact of applied behavior analysis and set her sights on becoming a Behavior Analyst. In 2019, she enrolled at Northeastern University in their post-graduate certificate program in Applied Behavior Analysis. Shortly after, Kelley joined the Navigate Behaviors team working as a behavior technician while completing her required fieldwork. Finally, in 2021 Kelley became a Board Certified Behavior Analyst and Licensed Behavior Analyst in Rhode Island. She is excited to continue her journey with Navigate Behaviors working to provide the highest quality client-centered treatment to help children and families achieve their goals. Kelley also enjoys spending time with her husband and two kids, traveling, going to the beach in the summer and watching Disney movies.
---
---
NAVIGATE BEHAVIORS, LLC.
P.O. Box 1117
East Greenwich, RI 02818
​